The phenomenon of blind musicians who still play as well as the masters is an astounding subject. A blind piano player has a distinct disadvantage against a sighted one, yet in spite of this there are plenty of examples of famous blind musicians.
Who is the Most Famous Blind Piano Player?
The most famous blind piano player is Ray Charles. He was blind from the age of 7 after a childhood illness damaged his optic nerves. He didn't let this come in the way of his passion for music, Ray used his other senses to learn piano.
While there are many blind pianists and musicians in the world, here are ten of the most famous and inspiring blind yet famous piano musicians:
1. Ray Charles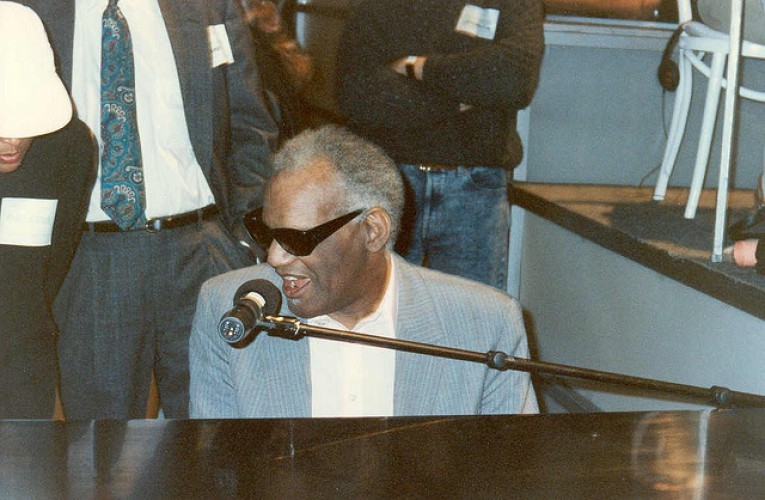 If you were asked to name a famous piano player then there's a good chance that Ray Charles would be the first name to come to mind.
This blind black piano player was a singer, songwriter, and pianist right up until the day he passed away in 2004. His music helped to inspire other blind black musicians such as the famous Stevie Wonder. Along with being an inspiration, Ray Charles was a pioneer in the genre of soul music.
Throughout his career, Ray Charles was so gifted that Frank Sinatra once called him "the only true genius in show business". Without a doubt, Ray Charles was certainly a phenomenally talented blind black pianist.
2. Stevie Wonder
One of the famous blind musicians that Ray Charles helped inspire and another of the famous blind black musicians, Stevie Wonder is a phenomenal pianist that is truly gifted with the instrument.
Stevie Wonder is described as a child prodigy, and even though the term gets thrown around far too often he is one of the rare examples of someone who is gifted from birth at playing the piano.
Even though he had been blind since he was born, Stevie Wonder signed a record deal at the age of eleven and has since gone on to craft some of the most popular songs of all time.
3. Art Tatum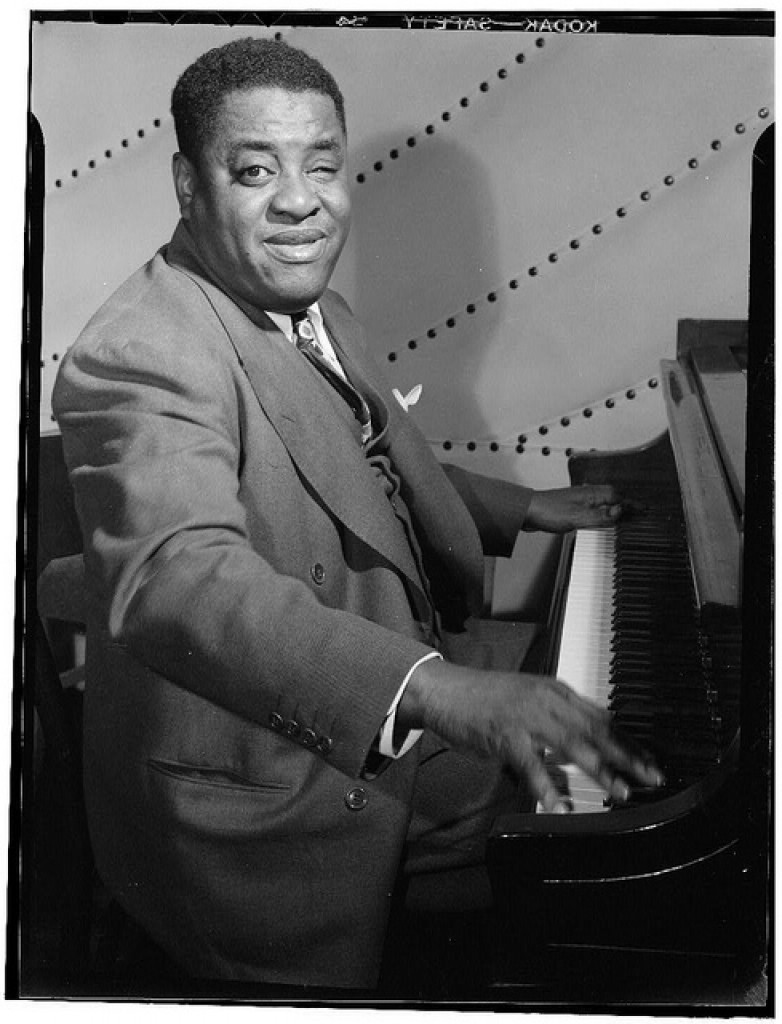 Considered by many to be one of the greatest pianists of all time, this blind jazz pianist has certainly had an impact on the world of jazz and music in general, all without ever having been able to see.
In spite of this, not much is really known about this blind pianist. Only one full length biography was ever written about him, and, as a general rule, Art Tatum avoided the public spotlight as best he could during his years of fame.
Nonetheless, the effect his music had, particularly on the genre of jazz, was profound to say the least.
4. Ronnie Milsap
It seems like, for whatever reason, the majority of famous blind musicians are generally drawn to the genres of blues and jazz. Ronnie Milsap, however, is one of the exceptions, going on to become a star in the genre of country music.
Born blind, Ronnie Milsap spent his childhood listening to country and gospel music. At age seven, his teachers began to take notice of his unique musical talent, labeling him a natural born musician.
By the time he produced his first single, "Total Disaster" Ronnie Milsap had gone on to teach himself to play a variety of instruments. Though his popularity waned towards the end of his career, he is still a legend in the country music genre.
5. Nobuyuk Tsujii
Nobuyuk Tsujii is a famous blind piano player with a natural talent for the instrument that can only be described as extraordinary.
At the age of four, having never played the piano before, Nobuyuk Tsujii was able to play the song "Jingle Bells" after hearing his mother hum it. By the time he was seven he had won first prize at the All Japan Music Competition for Blind Students, and at age ten Century Orchestra Osaka.
Today, Nobuyuk Tsujii performs in countries all around the world and has even begun to produce his own original classical music—quite impressive for a blind man in his early twenties.
6. Moondog
From his name to his music to his very lifestyle, there is nothing ordinary about the blind musician Moondog. While many people are forced to live on the streets, Louis Hardin, aka Moondog, made the decision to live on the streets not out of necessity but out of choice.
Even more bizarre, he dressed each day as the Norse god of thunder, Thor. Moondog's musical style was just as unique as his lifestyle, influenced heavily by the noises he heard on the streets such as subway noises and foghorns.
While his music never enjoyed any mainstream popularity, he is well known among other musicians such as Philip Glass, Steve Reich, and Janis Joplin, all of whom drew inspiration from this unique musician with a flair for the extraordinary.
7. Jose Feliciano
Though he is best known for the Christmas novelty song "Feliz Navidad", Jose Feliciano has produced music in a number of genres over the fifty year span of his musical career and still continues to produce music in both Spanish and English.
Gifted with the guitar, Jose Feliciano has been amazing spectators for years with how skilled and technical he is with the instrument. Like many blind musicians, you often have to remind yourself that he is even blind at all.
8. George Shearing
This internationally famous blind jazz pianist has achieved more than any other recent jazz musician over the course of his career.
Not only has this blind piano player performed all over the world and composed over 300 of his own original songs, he was also knighted by the Queen of England in 2007 and has played at the white house for three different presidents.
His skill with the piano and zeal for his music took him to honors such as this after having started out making £5 a week playing at a local pub.
9. Blind Willie Johnson
Though there is a lot of myth and legend surrounding Blind Willie Johnson, it is said that he went blind after his mother threw lye in his face during a fit of rage. Whatever the cause of his loss of sight, Blind Willie Johnson did not let it stop him from producing 30 different tracks with Columbia records.
Though Blind Willie Johnson's songs have now been covered by many famous musicians such as Eric Clapton and The White Stripes, he was under appreciated in his time and died a poor, homeless man.
10. Kuha'o
Kuha'o may not be a famous blind pianist just yet, having produced no records of his own or performed in any major venues, but he certainly has the makings of a prodigy.
At just fifteen years old and having been born blind, Kuha'o is able to play most any song on the piano after hearing it only once. It is talent like this that continues to astound the world and keeps the interest in these blind musicians alive today.